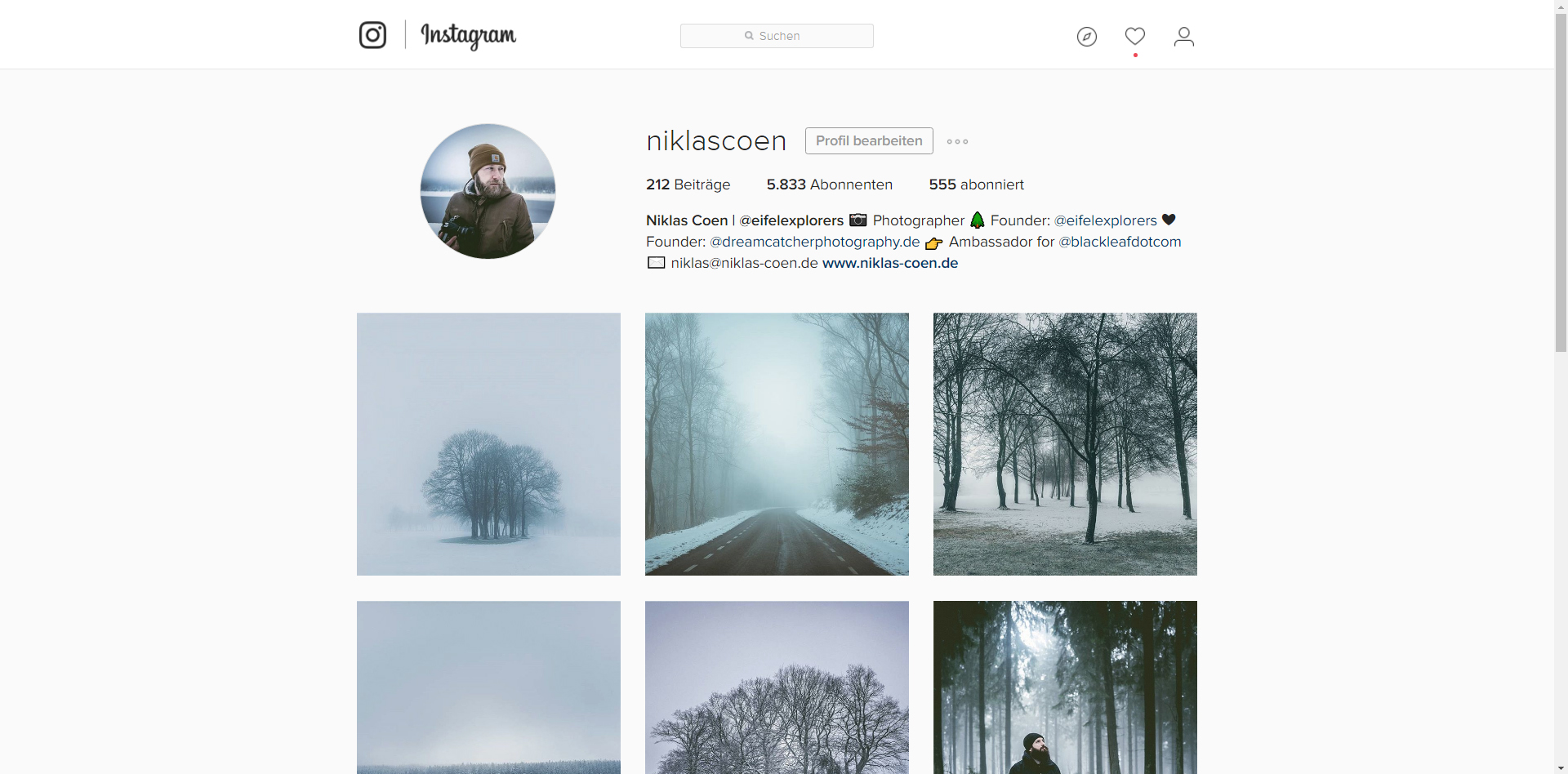 09 Feb

Daily Inspiration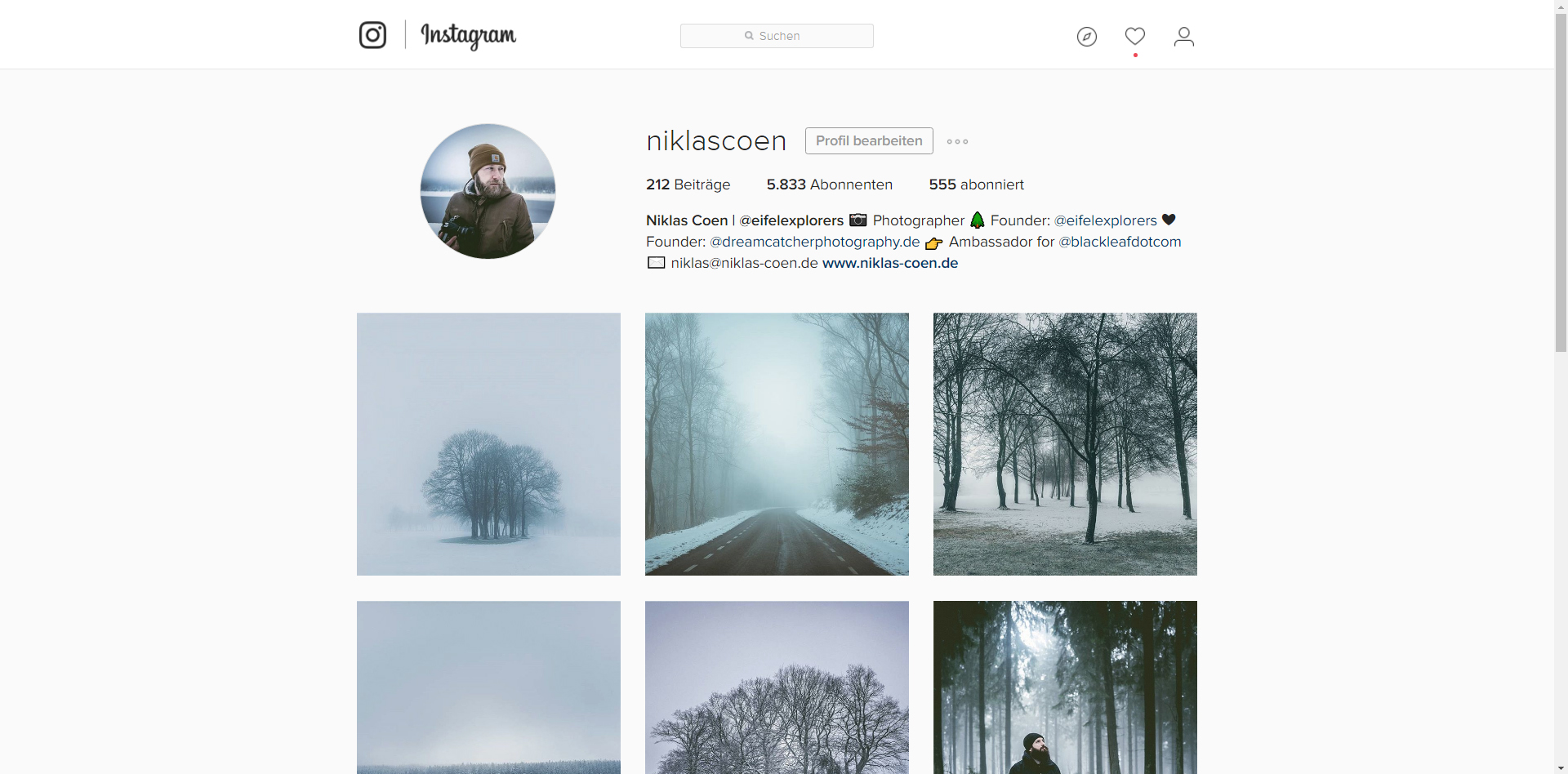 Instagram is a huge thing in the world of photography. And I get my dose of daily inspiration from a few damn good photographers which share their captures and their lifestyle on Instagram – so do I → https://www.instagram.com/niklascoen/ ← as most of you may already know.  And here they are….
@andrewtkearns from the States. He is a big influencer of mine. Love his style and photography talent.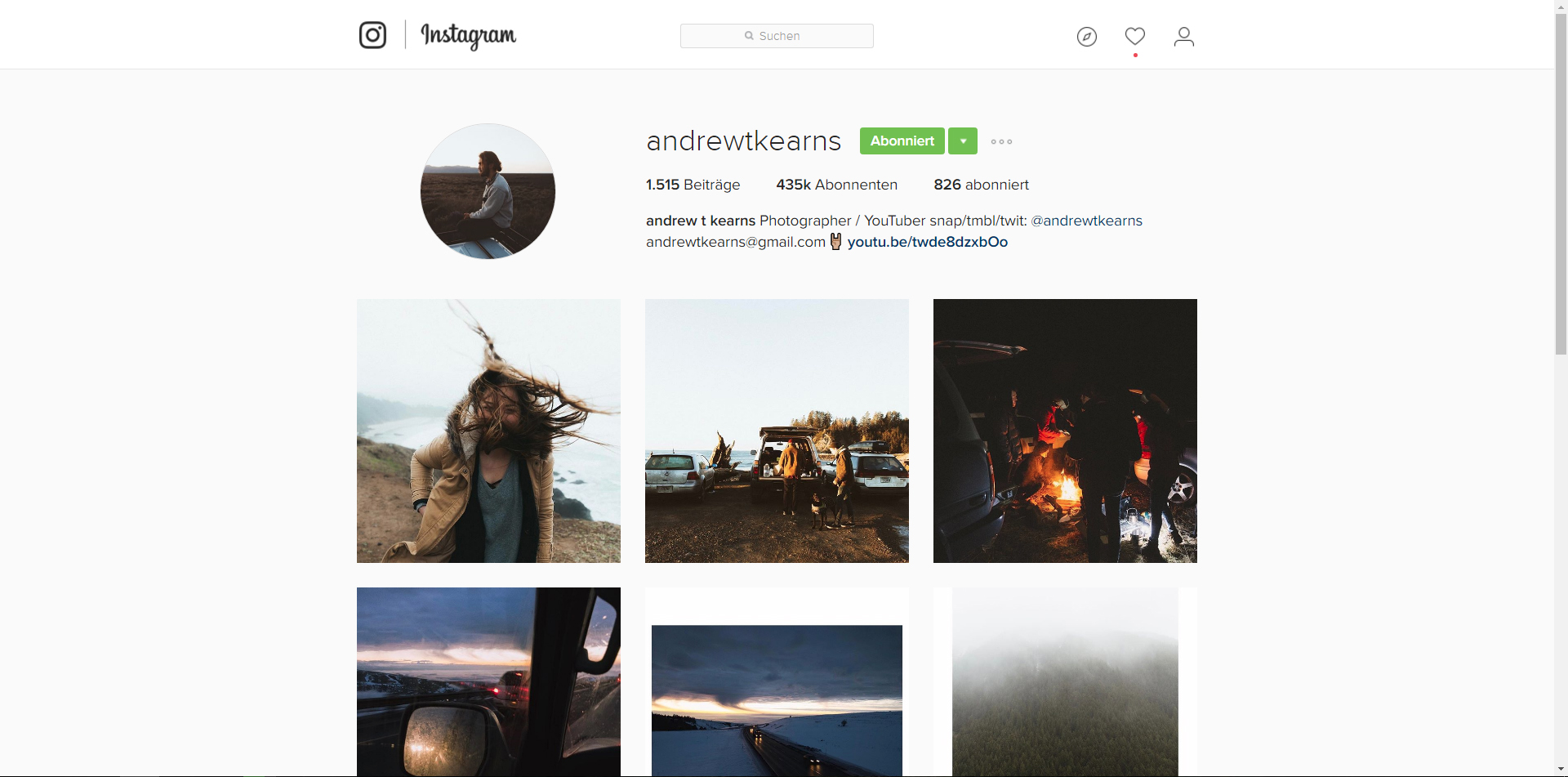 @hannes_becker is definitely the #1-grammer from Germany. That'S for sure my opinion 😉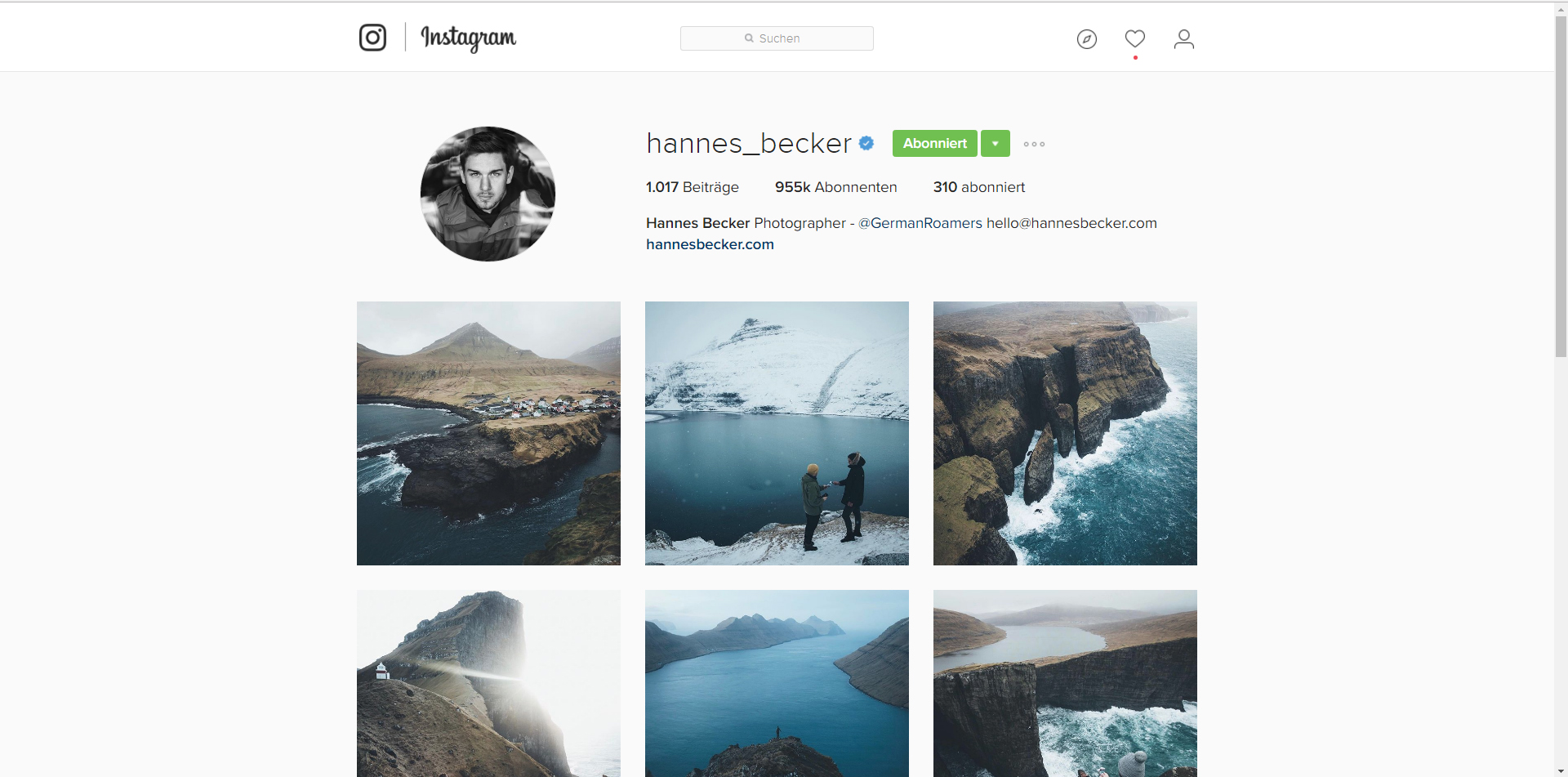 @isaacsjohnston – i love his style!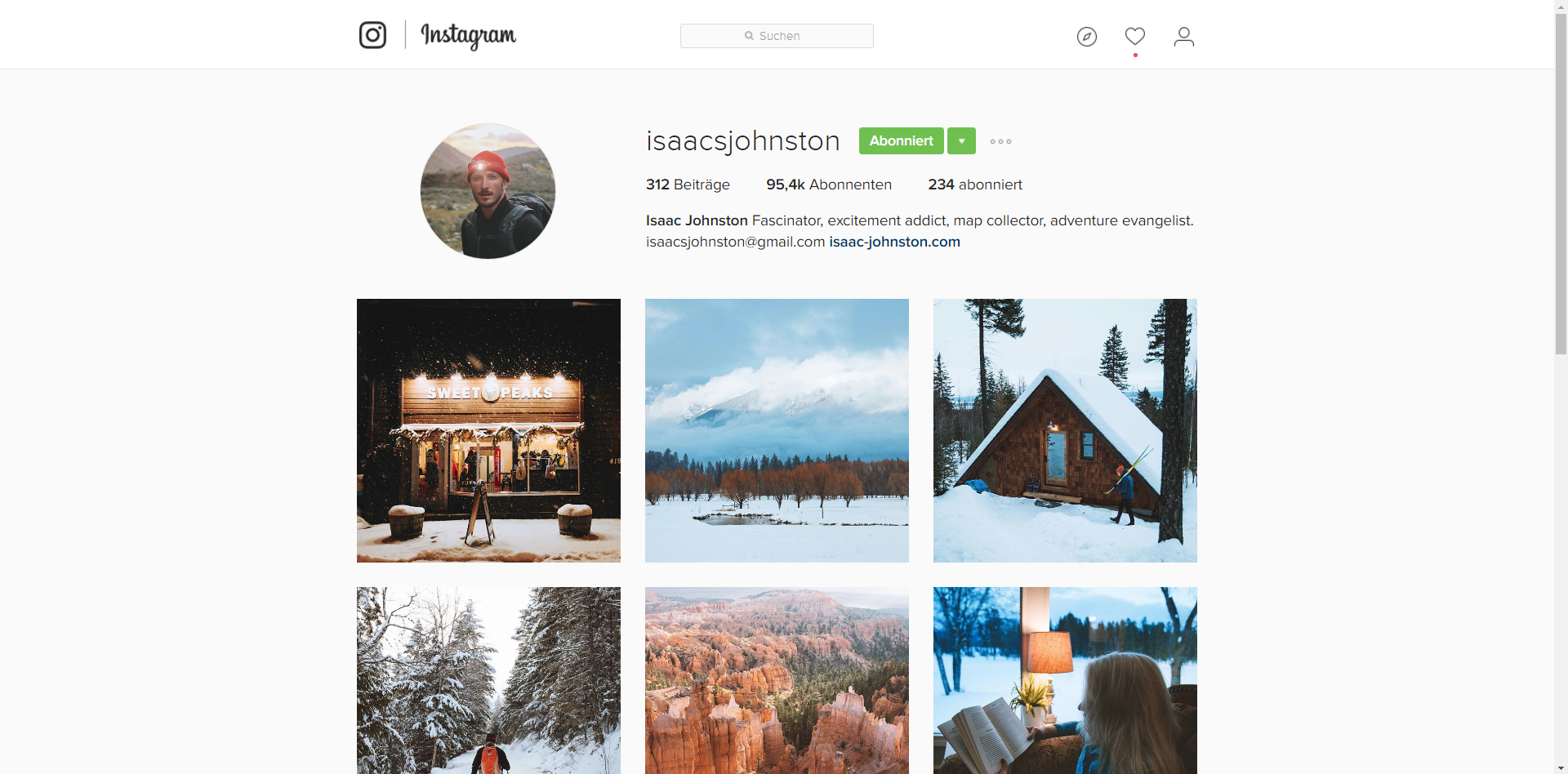 @kilianschoenberger – for your daily dose of fairytales. Furthermore Kilian is quite a nice guy!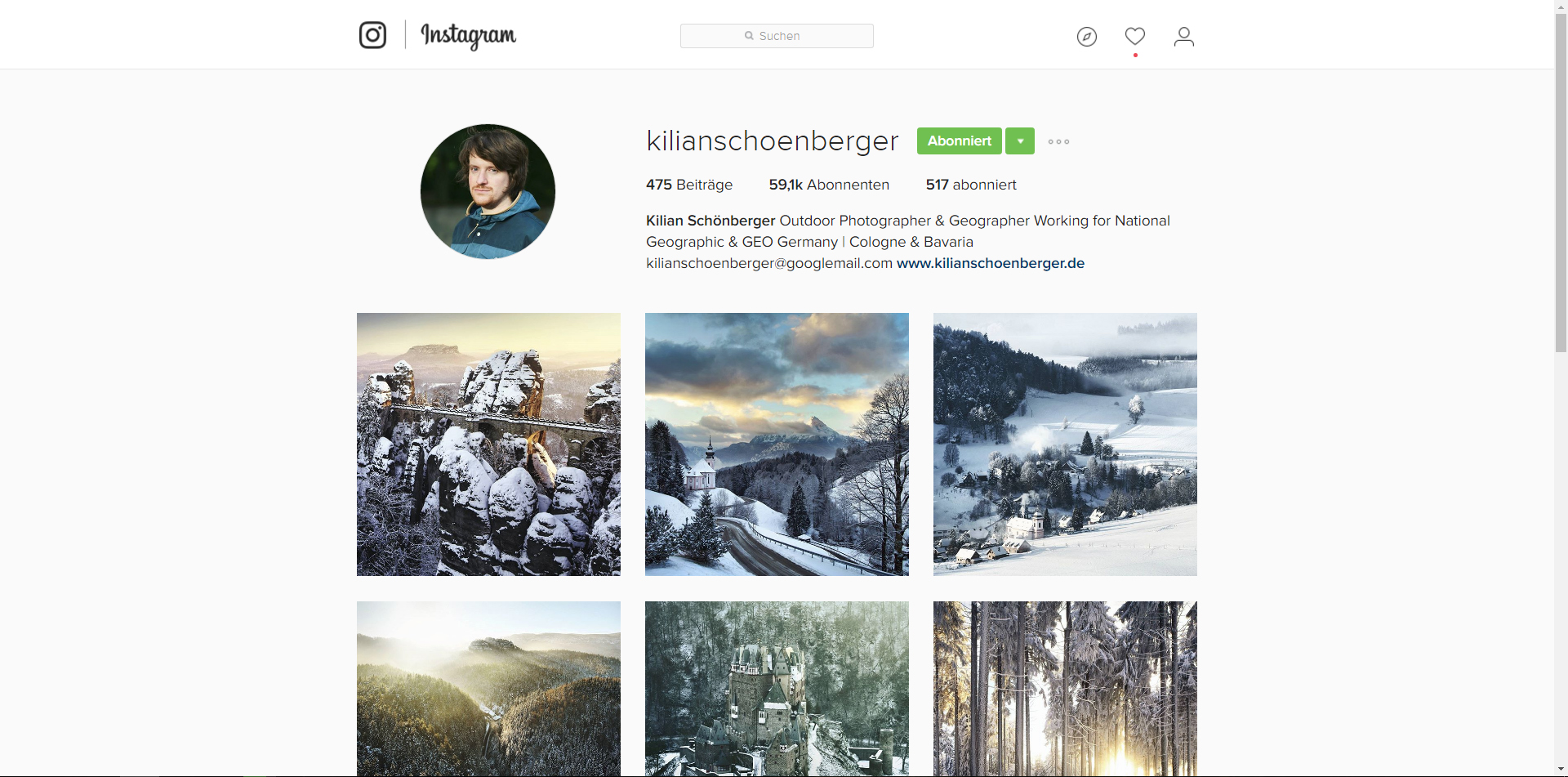 @livingitrural – Remo is a true magician in consistency and post production.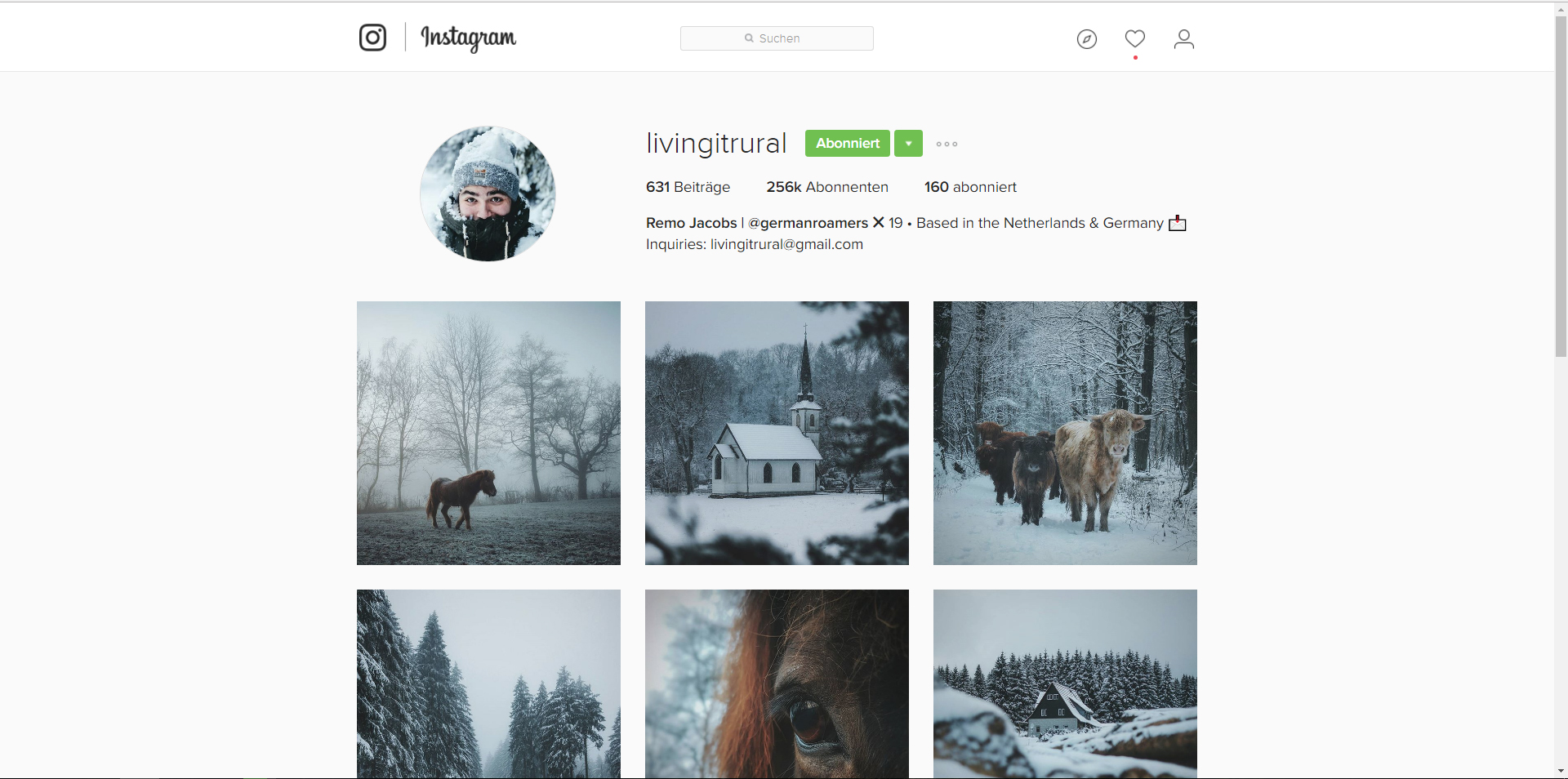 @rodtrvn – if you search adventure make sure to take a look at Rodrigo's account.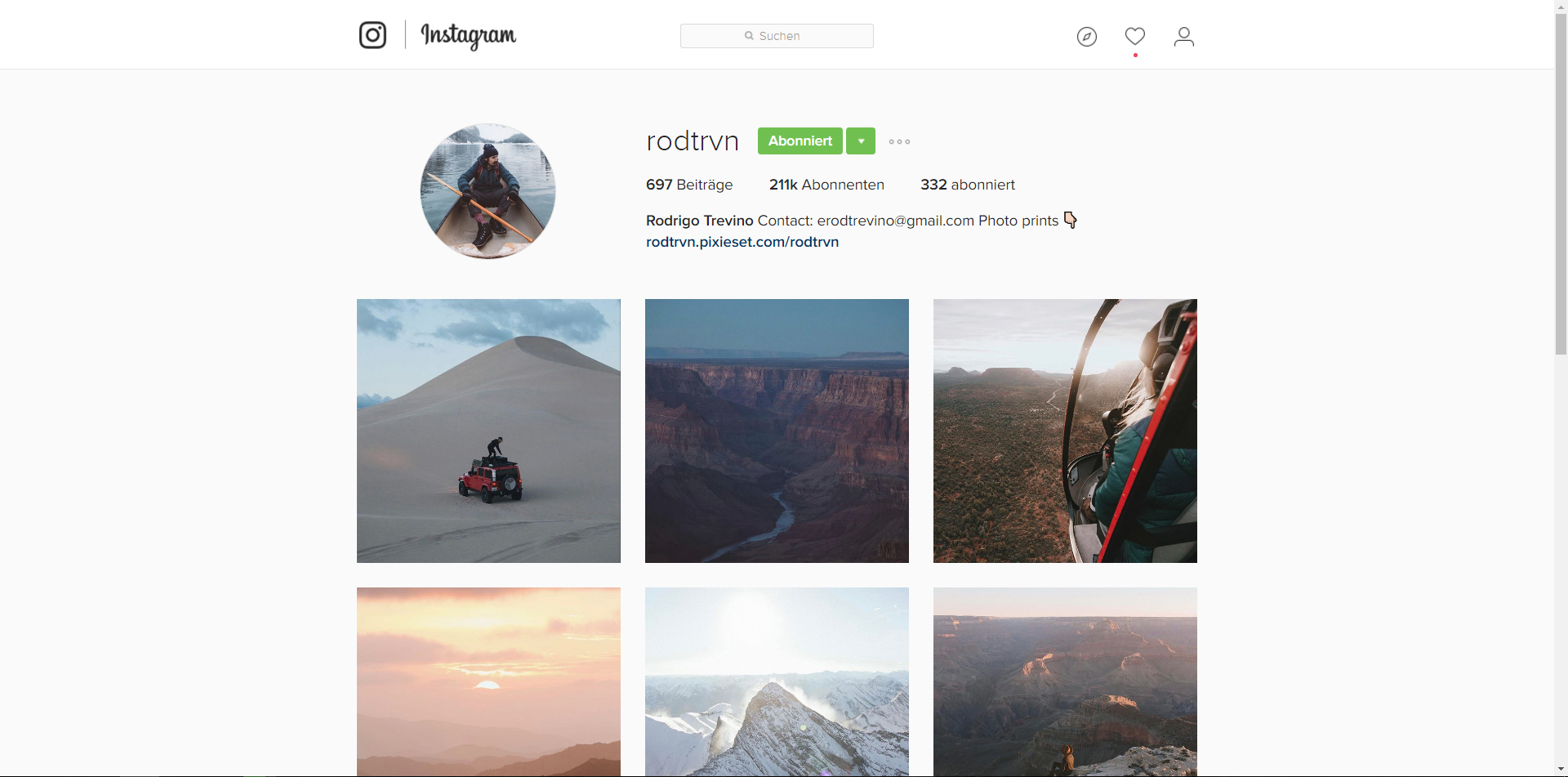 …just to name a few.